Crawlspace Inspection Access
Does Size Matter?
The Crawlspace Squeeze
According to the State of Washington it does! The State of Washington Standards of Practice states that a crawlspace or attic is inaccessible if the hatch is smaller than 18" x 24", or if there is less than 12" inches clearance below the roof framing or between the ground and floor framing.
However, the smaller the space, the more likely there are problems that you, as buyer or broker, should know about.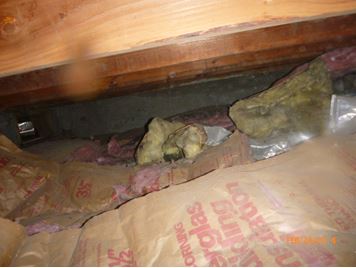 Many times clearance is less than these standards. We do are best at Criterium-Pioli Engineers to enter tight spaces smaller than the standard along as the space is safe to enter. This safety issue is at the discretion of the inspector. There are numerous examples of crawlspaces which we deem inaccessible such as:
Significant standing water
Water plus careless electrical wiring
Excessive animal droppings or dead animals
Presence of any animals with eyes that look back at you
Excessive downed insulation or potentially hazardous debris
In general, if we can get in the space and it is relatively safe for our inspectors, we enter and perform our work. If we can't, we will tell you why. When access is not possible the buyer has to assume the risks of the unknown or, with the assistance of the owner and/or broker, make the space accessible for us to return to complete an inspection.

Criterium-Pioli Engineers specializes in home and building inspections. We are staffed with licensed professional engineers. Please feel free to contact us for more information about crawlspaces.