About Us
Mission Statement
| | |
| --- | --- |
| | To be the leading provider of specialiized engineering services for building owners, builders, buyers, managers, and developers |
| | To enhance peoples' lives through an improved understanding of the buildings in which they live and work. |
| | To use sound, practical, engineering judgment and skills when evaluating existing buildings. |
| | To continually improve our standard of service through clear and responsive communication. |
| | To approach each project as an opportunity to establish a new "personal best" in professionalism, service and quality. |
| | To maintain a work environment that encourages and acknowledges exemplary service. |
Criterium-Pioli Engineers is a full service consulting engineering firm. Since 1973, we have provided our clients with the most complete home and building inspection services available throughout western Washington and Oregon. We specialize in working with existing buildings offering services which include inspection, diagnostics, maintenance planning and problem solving.
Unlike other home inspection services, all Criterium inspections are conducted by licensed Professional Engineers. As a result, Criterium can provide you with a level of accountability and professionalism that sets us apart in the inspection industry. All our inspections are conducted by experienced engineers with:
Technical Degrees
Rigorous Qualifications Exams
Professional Registration
Continuing Education Requirements
Peer Reviews
Error and Omissions Insurance
Our engineers have experience with residential, municipal, industrial and institutional projects. Our client list includes condominium associations, insurance companies, relocation companies, government agencies and property management companies.
Criterium-Pioli Engineers is a consulting engineering company specializing in residential and commercial building inspection and consulting services.
Criterium-Pioli Engineers is part of Criterium Engineers, an international engineering consulting company founded in 1957.
Criterium Engineers was established to provide engineering reports on the condition of homes. It was one of the first companies to offer such a service in the United States and has been a primary participant in the development of what is now a thriving home inspection industry. The systems established by Criterium Engineers in 1957 have continually set the standard for quality home inspections.
We look forward to be of service to you.
---
Learn More About Our Staff
Dave Pioli, P.E.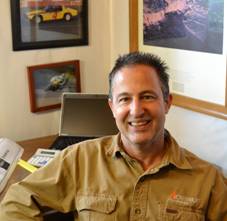 Dave Pioli, P.E. is a licensed Professional Engineer with 25 years experience. He provides building inspection services; specializing in Building Inspection Engineering, including structural evaluations, and environmental assessments for residential and commercial buildings as well as Home Inspections.
Mr. Pioli is the Principal of Criterium–Pioli Engineers, an engineering firm that specializes in building inspections. He has inspected thousands of residential and commercial buildings in the greater Seattle area. Evaluations have included Home Inspections, structural soundness, Capital Needs Assessments, Condominium Reserve Studies, design plans of repair, as well as hazardous materials, slope stability, and safety.
Mr. Pioli's practical experience includes past work as a residential remodeling contractor.
Prior to his affiliation with Criterium-Pioli Engineers, he was the sole proprietor of Environmental Engineering where he was responsible for the design of methane gas studies for construction near abandoned landfills, and preparation of permit and construction drawings for topsoil manufacturing.
Mr. Pioli was employed with EMCON as a Project Engineer for the design of several solid waste landfills and hazardous waste projects. He also served as Project Manager for the design and construction of recycling facilities.
Previously, he was an engineer for Glacier Environmental Services, Inc. He was responsible for the removal of underground storage tanks and environmental clean up projects.
Education and Professional Affiliation
The Ohio State University, BS in Civil Engineering, 1983
Professional Engineer, State of Washington, 1988
Professional Engineer, State of Oregon, 1988
National Academy of Building Inspection Engineers, Member
Certified Building Inspection Engineer
Structural Pest Inspector, Washington State Department of Agriculture
Former Vice Chair of the first Home Inspectors Licensing Board for the State of Washington
Licensed Home Inspector, State of Washington, License #203
Why I Do What I Do
Everyday brings a new opportunity to discover how a home or building is built and how it operates. My training allows me to evaluate all aspects of the building using logic, mathematics, science and technology. The best part is helping the potential owner, new owner or association to understand what they are purchasing and how it works.
Why I Work at Criterium Engineers
As the Principal Engineer at Criterium-Pioli Engineers, I am the owner of my own business with the back up of Professional Engineers around the country. Our national organization performs more than 20,000 building inspections annually.
Project Highlights
Over 6,000 Home Inspections
Property Condition Assessments for commercial buildings such as major hotels, funeral homes, large box stores, apartment buildings, churches
Foundation and underpinning design for single family residences
Experience with Building Envelope Performance Standards in the Seattle area
Preparation of Plan of Repair for rot damage and siding replacement
Insurance claim investigations
Numerous Apartment to Condominiums Conversion Studies
Guest expert on HGTV, Herb Weisbaum-ConsumerMan, and Radio appearances on KKNW Constructing Whatever
---
Robin Lewis
As office manager of Criterium-Pioli Engineers, Robin Lewis is responsible for day-to-day management of the company. In this capacity for over 7 years, she oversees the scheduling and secretarial functions, coordinates report review and delivery, and performs such other duties as may be required. In addition, Robin keeps her Min-pin Jasmine as office mascot and is at her beck and call daily! Owning her own Laundry/dry cleaning business for 15 years she has excellent customer relations and great multi tasking skills. Clients always come first. Her hobbies include horseback riding and operating amateur radio's mobile on contests. She loves the 20 meter band as working other continents is always a fun challenge. She is currently working on her "worked all continents award". Africa is one of the few she has not received a QSL card from.